Post by Lady Whimsy on Jun 10, 2018 22:41:45 GMT -5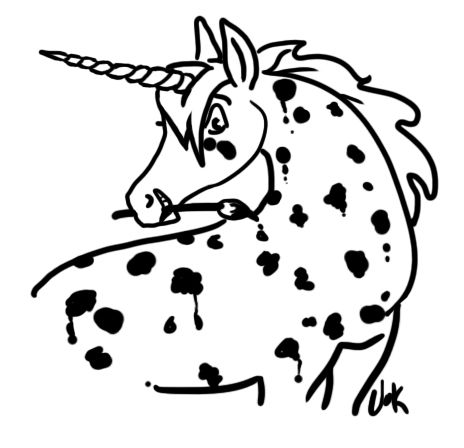 It's time for SEMI-CUSTOMS!!!

To celebrate our 10th Birthday Extravaganza, we'll be offering our special Celebration Semi-Customs for $5/slot. They are limited to one slot per person, but you may also gift one to someone else; however, you can only
receive
one gifted custom too, to help spread the love around

This special offer includes:
- your choice of any standard Kore or Koros lines
- all shades of chestnut, bay, brown, black and grey
- dilutes including dun, cream, silver or any combination of the two (ie, dunlino, or silver grulla)
- all standard markings (ie, stockings, blaze etc, as is genetically viable)
- up to moderate sabino markings
- any moderate appaloosa pattern
- any Earth Stone of Muse Type
(Imperial Blue, Roseblush, Countershade, Pale Amber)
Slots
will
be opening throughout the week, so don't panic if you aren't able to grab one right away. However, at midnight on Sunday, June 17th (EST) the slots will close.
The Rules:
1. To claim a slot, simply post
"Celebration Customs, Please!"
when the slots are
Open
in
bold
& any colour of your choice.
2. You may claim one slot per 24hr period, one for you and one as a gift. Remember, you can only receive one gifted custom too.
3. Post your completed forum in the thread.
4. Once I confirm your form is accepted, payment is due. Paypal to: ladywhimsy @ excite. com (remove the spaces).
Do ensure payment type is USD - both as the sending AND receiving currency.
Thank you! <3
5. Enjoy!
To code colour, use the colour wheel at the top or -
[*font color="colour name here"] your claim here [/font*]
- and remove the stars

PSA: Just a reminder that these are SEMI-CUSTOM slots, guys. That means you pick the basics & the artist does the rest, so that these can be handled in the most efficient way possible and everyone gets a chance to have one! Pictures are there for inspiration - so if you include a horse with markings you like, that's fine; or include a picture of something you'd like the unicorn to be based off of - like a flag - that's excellent too! BUT - you don't get to specify what the unicorn will look like. That's a full custom, guys. These aren't. "Colour" is what colour your unicorn will visually appear, and that "Markings/Modifier" section is for you to select the pattern you want, if any, OR any significant thing that's important to you to mention. It's fine to say "a small star" or "socks and a blaze" - but NOT every little detail about your unicorn. Any attempt to do so will be deliberately ignored. Thank you for understanding!

Celebration Semi-Custom Form Owner's Name:
Unicorn Name:
Pose:
Colour:
Stone:
(if any)
Markings/Modifier:
(if any)
Choose any standard Unikore (mare) or Koros (stallion) pose,
Click Here
for examples.
You may also choose "none" or "artist's choice" for any of the options, too.
Form must be complete before it will be accepted.
Yes - a single photo may be submitted for inspiration too! Please note that as these are semi-customs, some artistic licencing may be taken and the end product may differ somewhat from the pictures.
If you have any questions, just ask