Post by kaats711 on Jun 26, 2016 13:54:07 GMT -5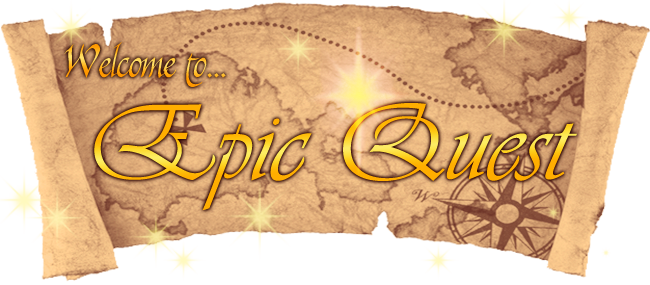 "Bring it on...!"



Some say it began at dinner the night before. Others say it began long before that. Either way it was not often that you wake up to find a
great castle
in the middle of the Kaledon (although, every so often, you might). But the fact that this one had sprung up over night and supposedly from nothing more than an enchanted bean (which, in retrospect, you were very glad you
hadn't
eaten for dinner) told you this was far from an ordinary type of impromptu-appearing-castle event. To cement this fact it was surround by a large moat, complete with a large moat monster, and a man in shiny clothes kept running up to the (closed) drawbridge shouting
"On guard!"
(The drawbridge did not respond.)
There was something very peculiar about this, even by Kalidore standards. And you had a hunch, deep in the seat of your gullet, that by the end of the day you were going to know more about that castle then you could ever hope to want. Namely, where had this castle come from? Wasn't it standing just were the Lady Lilaini's house used to be? And perhaps most pointedly, wherever now was the Lady?
A sound wafted down to your ears, a sound an inexperienced soul might have taken to be the cry of a damsel in distress. (Likely the only thing distressing was the effect those words were having on whomever they were being hurled at; the lady always
did
have a way with words.) But, distressed or otherwise, there was no mistaking it –
they were coming from inside the shut castle…

What is it:
Our popular Dragonhunt game, expanded and with all sorts of snazzy new features - like buried treasure, spell potions, and a map! It's going to be EPIC one way or another, that's all we'll say.... XD
Who can play:
All and Anyone!
But there's a catch - players must answer all questions & prompts within the game "in character".
Any Kalidore RP characters will do, whether it's one you play in the Cannon RP or a new character you make up just for the game. Any Kalidorian character type and/or species is welcomed!
When will it run:
To provide the widest opportunity for participation, we aim to hold at least four Game Nights. While participation in all four is not necessary, it will help increase your chances of winning, and the story arch will be somewhat continuous too. The Games Nights will happen on the following nights and will last approximately 2 hours:

Tues June 28th beginning at 6 PM EST
Wed June 29th beginning at 6 PM EST
Thurs June 30th beginning at 6 PM EST
Fri July 1st beginning at 6 PM EST for the finale! Intrigued yet?
Then come on out and help us solve the maze riddles, rescue the Lady Lilaini & break the spell!